VRF Groups
Contents
You can create VRF groups and add subnets to each VRF Group. IP addresses have to be unique per VRF group but you can have overlapping subnet ranges across VRF groups.
VRF group view page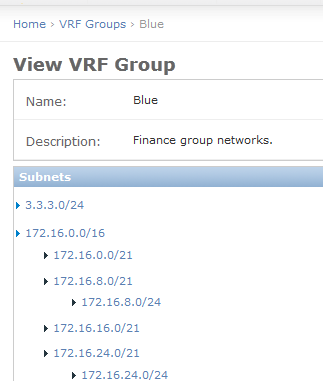 The VRF group view page shows all the subnets that are part of the group in a tree-like view for subnetted subnets.
VRF group edit page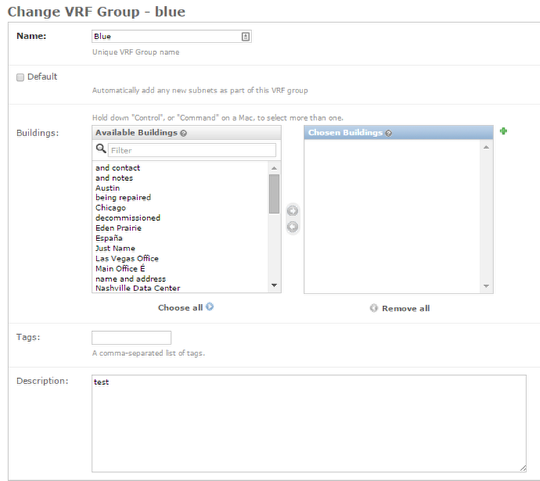 Name: is required and has to be unique among VRF groups.
Description: Free form text to enter any text.
Subnets are not displayed on the edit page.
If you make the VRF Group the default, then subnets and IP's will be automatically assigned to this default VRF group – unless otherwise specified.