Windows Discovery Service Installation
Setting up WDS (Windows Discovery Service) to Support WMI Discovery Through Main Appliance or Remote Collectors
Remote Collectors (RC) or the Device42 Appliance itself can now be connected directly to a Windows .NET service, enabling WMI discovery from the Device42 main appliance UI.
WDS has the following requirements:
Installing the WDS service
1) Download the current WDS .msi installer file using the link above.
2) Run the downloaded Device42Discovery.msi installer. Click on "Next" and follow the prompts to continue with the installation: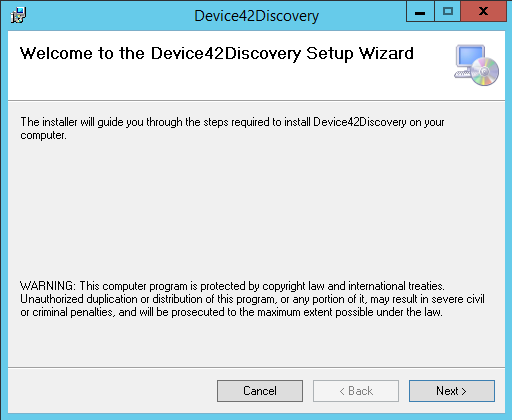 3) Point to your Device42 Main Appliance or your chosen RC Endpoint: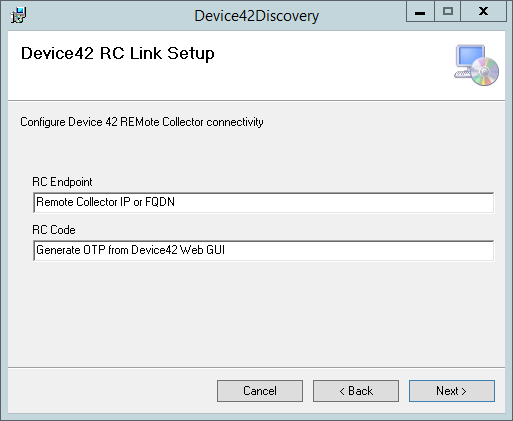 a. Enter the Remote Collector IP address or FQDN in the first field.
b. Generate an OTP from the main Device42 appliance UI [for both an RC connection or a Device42 connection] for the second field. This can be found by navigating to Tools > Autodiscovery > Remote Collectors:

4) Accept the default installation directory for the WDS service [optionally, specify a custom install path]: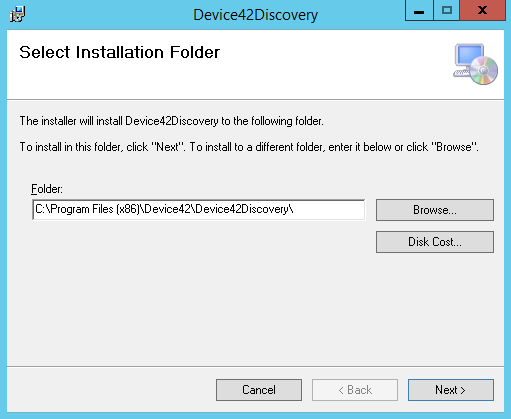 5) Click next to confirm installation: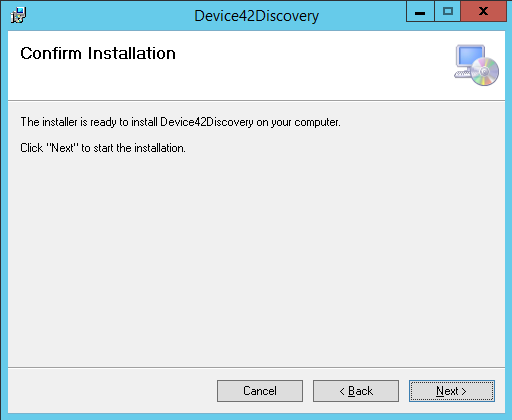 6) Installation should now be complete. Remote collectors in the Device42 UI should now be renamed to reflect that the WDS has been set up and connected, and the WDS Service indicator icon will be 'green' as pictured below:

Creating a new WMI autodiscovery job
When creating a new Windows WMI autodiscovery job, choose the WDS connected to the Main Appliance, or the Remote Collector with WDS and configure the job settings to discover Windows Devices: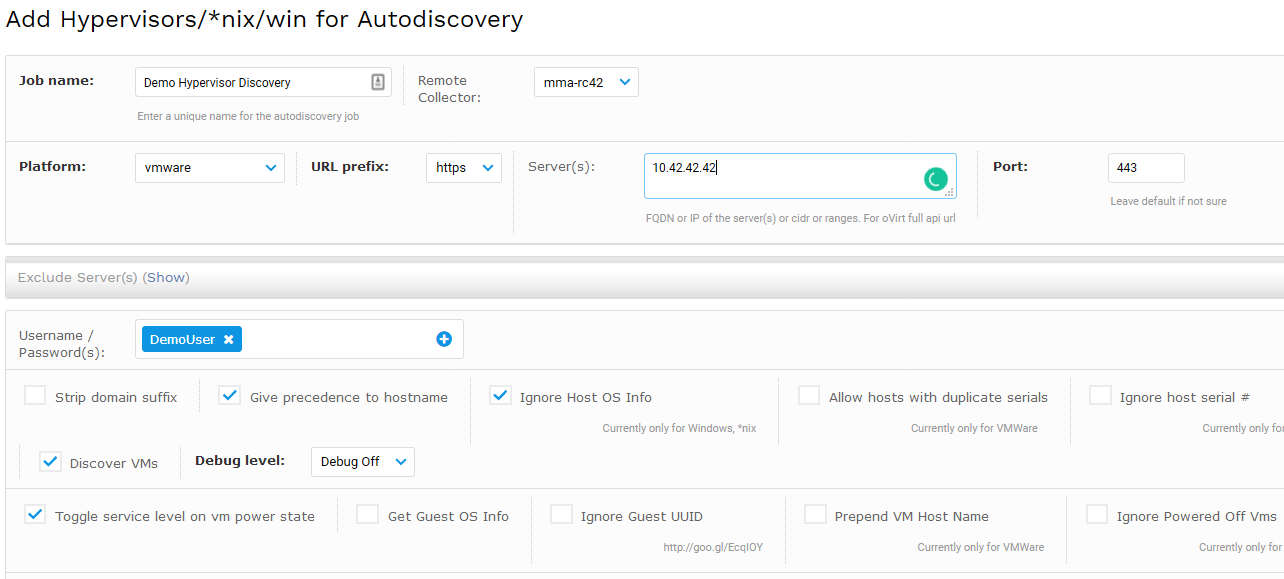 Updating your WDS Installation
Please note that you Do not need to update your WDS installation seperately. Once it has made it's inital connection, updates to the WDS service are pushed automatically, and are distrubuted with regular Device42 Updates.
If you are concerned you aren't running the latest version of WDS, please update your main Device42 appliance to the latest version.